Frame
We get asked a lot by clients: "If my frame is damaged then my car must be totaled?" The truth is that many automotive accidents require frame repair or "pulls" to be performed to properly align sheet metal. Our heavy duty frame machine allows us to make multiple hard pulls simultaneously to the frame of your vehicle.  We use a laser-guided measuring system to ensure that structural components are precisely aligned to keep you safe on the road.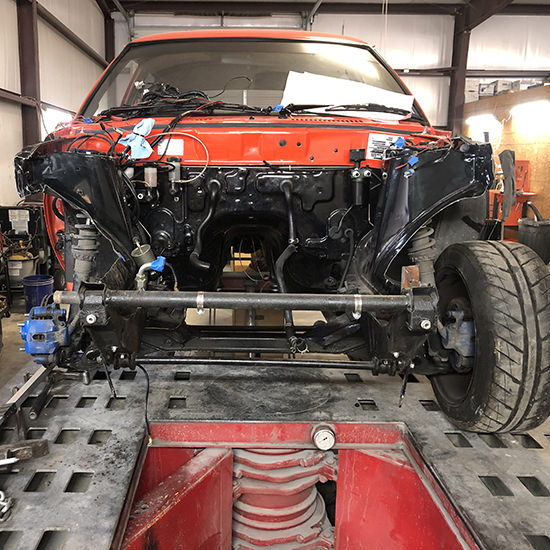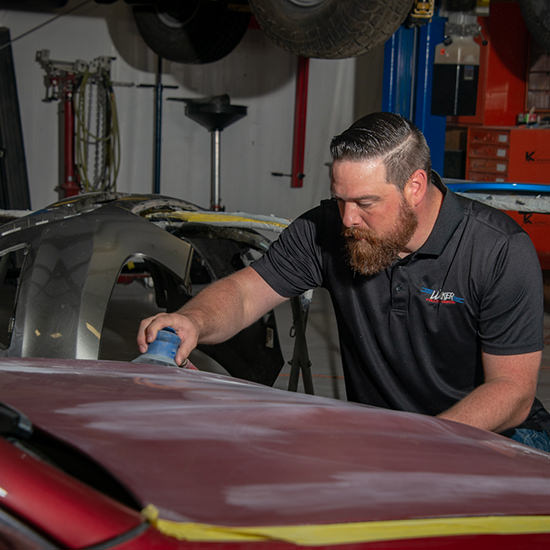 Body
From replacing panels to repairing dents and damages, our body technicians take the time to get your car looking like it did when it was new.  We are not a "Bondo shop" that fixes everything with a thick coat of body filler.  We work each panel to get it as close to the original condition as possible. We then use a thin layer of body filler to smooth out low spots that can't be easily seen. Proper priming, sanding and prep before a new coat of paint are necessary processes to a quality repair that will last for years to come.  All replacement parts that are not original equipment are checked for fitment prior to painting.
Paint
We are proud to be partnered with PPG the world leader in high quality paint lines.  We exclusively spray PPG's Envirobase high performance base coat system. This environmentally friendly water based paint and premium clear coat comes with a lifetime warranty through PPG. With PPG's extensive color variant system selecting the perfect match for your vehicle is a breeze.  We take the time to do things right, removing all moldings and parts from the surface to get a full coat of clear on each panel.  The clear layer locks in the color and keeps the paint from fading or discoloring meaning your vehicle will shine even after years of washes and sun exposure.